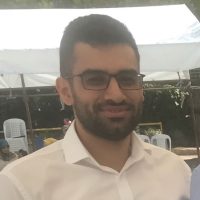 Selman Aksünger
Administrative Affairs Coordinator
Selman Aksünger is a co-founder of the current Executive of the Board of Directors of Istanbul Center of International Law where he lectures a course on International Criminal Law.
Mr. Aksünger graduated from Bahçeşehir University in 2016 with ranking 3rd in Law Faculty, with the assistance of the LYS Excellence Scholarship. During his bachelor's degree, Selman studies in Was DC, Berlin, and Istanbul. He also participated in national and international competitions on behalf of Bahçeşehir University including as a member of the ICC Moot Court team. Besides his law degree, Mr. Aksünger attended 4-year Classical Madrasah Education program of the Istanbul Research and Education (İSAR) Foundation. After his bachelor's degree, Selman started practicing law at Istanbul Bar before starting to the LL.M program in public international law at Leiden University.
His research primarily focuses on Public International Law, History of the International Law, Humanitarian Law, International Institutional Law, International Criminal Law and Islamic Law.
He has advanced level of  Kurdish, Arabic and English.