Turkish Red Crescent and Istanbul Center of International Law organized the first ever online IHL Moot Court Competition
Posted by

Date

11 September 2020

Comments

0 comment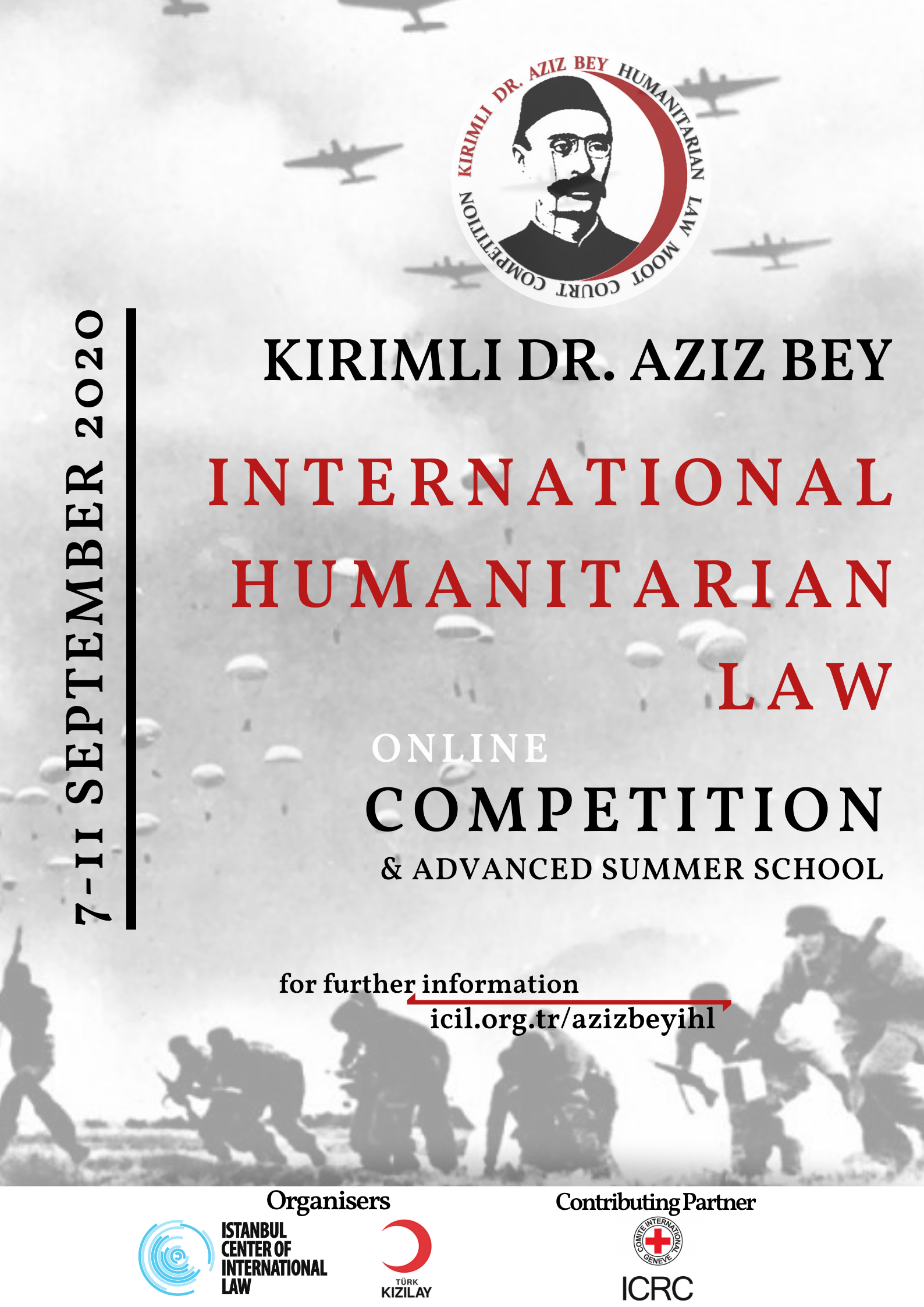 11 September 2020 – Turkish Red Crescent and Istanbul Center of International Law (ICIL) has recently organized the first online International Humanitarian Law (IHL) Moot Court Competition in cooperation with International Committee of the Red Cross (ICRC).
According to the press relase made by ICIL, The "Kırımlı Dr Aziz Bey" is the first of its kind online IHL Moot Court Competition. Around 36 teams comprising of students from various reputed law schools from all over the world participated in this competition.
The three day competition saw presence of notable experts of IHL like Valentina Azarova from Global Legal Action Network (GLAN), Anne Quintin from ICRC. The ICRC and judges appreciated Turkish Red Crescent and ICIL for organizing such an interesting competition and also congratulated the participants' commitment and preparation for the competition and expressed their gratitue for taking part in its organization.
ICIL provided eight virtual lectures to get prapared for the competition and held it on Microsoft Teams rooms for the students to have a wonderful experience of arguing amidst an eminent panels of Judges, jurists and other leading legal practitioners of IHL.
The first position was awarded to University of Belarus. The runner up for this competition was the team from Amsterdam University. The Best Mooter prize was awarded to Fatmanur Banu Hayır from Galatasaray University and Todor Rogoshev from Plovdiv University, and the most developed team was awarded to National University of Malaysia.
Dr. Kerem Kınık, the president of the Turkish Red Crescent, stated that "It was heartwarming to find that such a global interest in the competition. The pandemic has created a situation where virtual courts are seen as remedy."
Onur Dur, general coordinator ICIL said that "It is our aim to promote international law studies in Turkey and has appreciated the cooperation from Red Crescent and ICRC for organizing the "Kırımlı Dr. Aziz Bey Moot Court Competition".
Mustafa Can Sati, the administrative director of ICIL has complimented the participants for their valued participation which will surely add strength to their career over and above sharpening their argumentative skill and the domain knowledge of law.
Prof. Dr. Sadi Çaycı from Baskent University and Anne Quintin from ICRC has given their closing remarks appreciating the efforts, need of such events, the contribution of such moot courts in the development of international legal profession and importance of recognition of the Turkey's role in promotion and dissemination of IHL.